JustBeenPaid: JSS-Tripler has been demoted to problem status based on extreme difficulty in placing withdrawal requests. The e-currencies are being opened for just a few minutes by the JSS management, that suggests a cash flow problem for JSS Tripler and selective payout. There is no problem, when purchases are being made, but when it comes to withdrawals, the process has been extremely difficult, with many JSS members not being able to withdraw for a month now.
Other reasons are : false assurances and bluffing by the JSS Mods, Their attempt to mislead news investors, banning JSS members from the JSS conference room, for expressing their grievances.
At present, purchasing positions at JSS Tripler is extremely risky. Its better to stay away from JustBeenPaid: JSS-Tripler or it's new site profitclicking.com.
Remember friends, there are millions of JSS members like me, who still have their hard-earned money locked in at JustBeenPaid [I have still $600, locked in]. Believe me, there are many thousand JSS members who have far greater amount locked at JustBeenPaid.

JSS will be promoted to paying status, only when the withdrawal problems are solved completely, and each and every JSS member receives their payouts. [LINK]
Jss Tripler Payment Proofs
My Total Active positions at JSS Tripler at present is 80 [Total purchase amount - $800]

Related Resources : JustBeenPaid: JSS-Tripler Review : Made Simple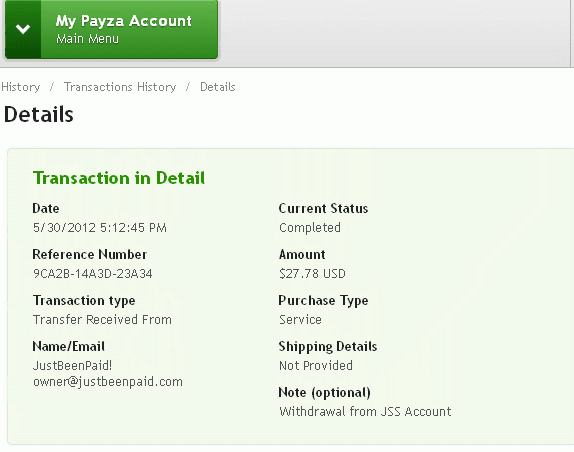 Share and Enjoy